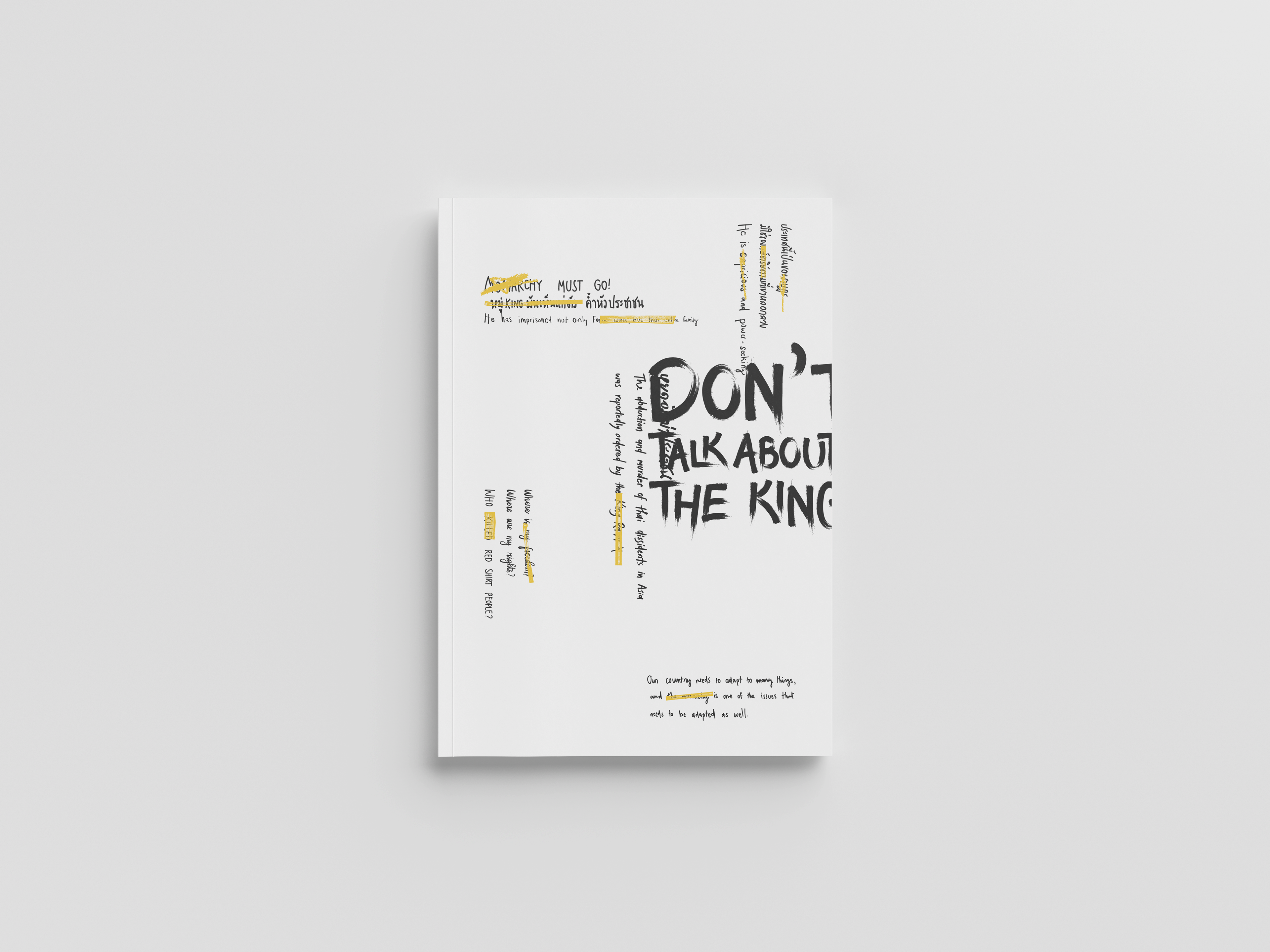 About





Don't Talk About The King is a publication about the protest in Thailand which have been ongoing since early 2020. Beginning first as demonstrations against the government of Prime Minister 

Prayut Chan-o-cha

, it has since included the unprecedented demands for reform of the Thai monarchy. The aim of this project is to express the concept and show the aesthetic side of the protest through visual design elements.
The cover is printed with transparent paper with the aim to show the opaque as the symbol of the government transparency in Thailand. What you can see on the cover is the phase 
"Don't talk about the king"
and the censorships where every words that says the truth about the king gets censored.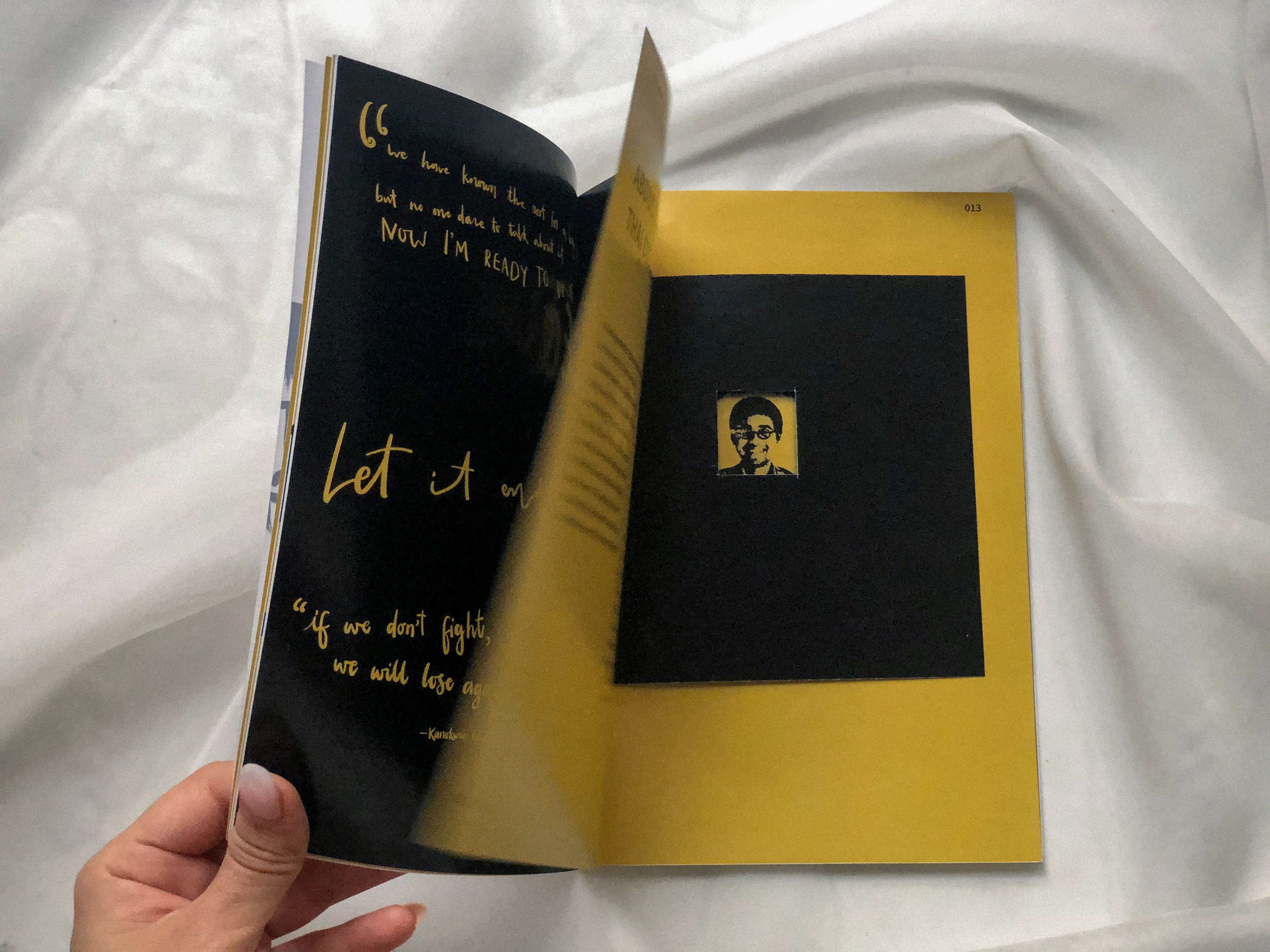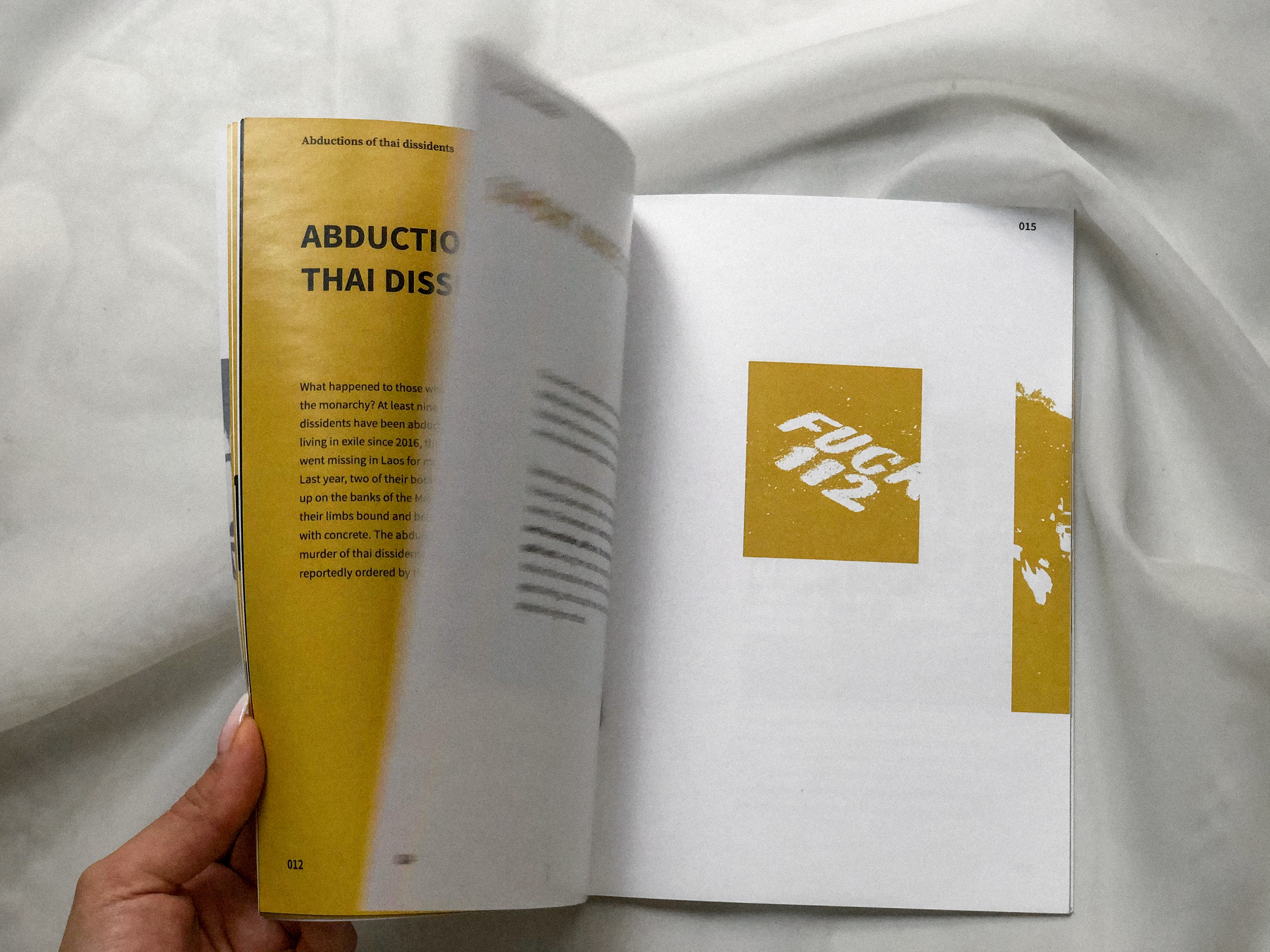 There is also a hidden page in this publication in an article about the abductions of thai dissidents. The hidden page is cut in order to be able to see the face of one of thai dissidents who fights for the democracy and was abducted in Cambodia. On the back side of the hidden page, there is information about this abduction.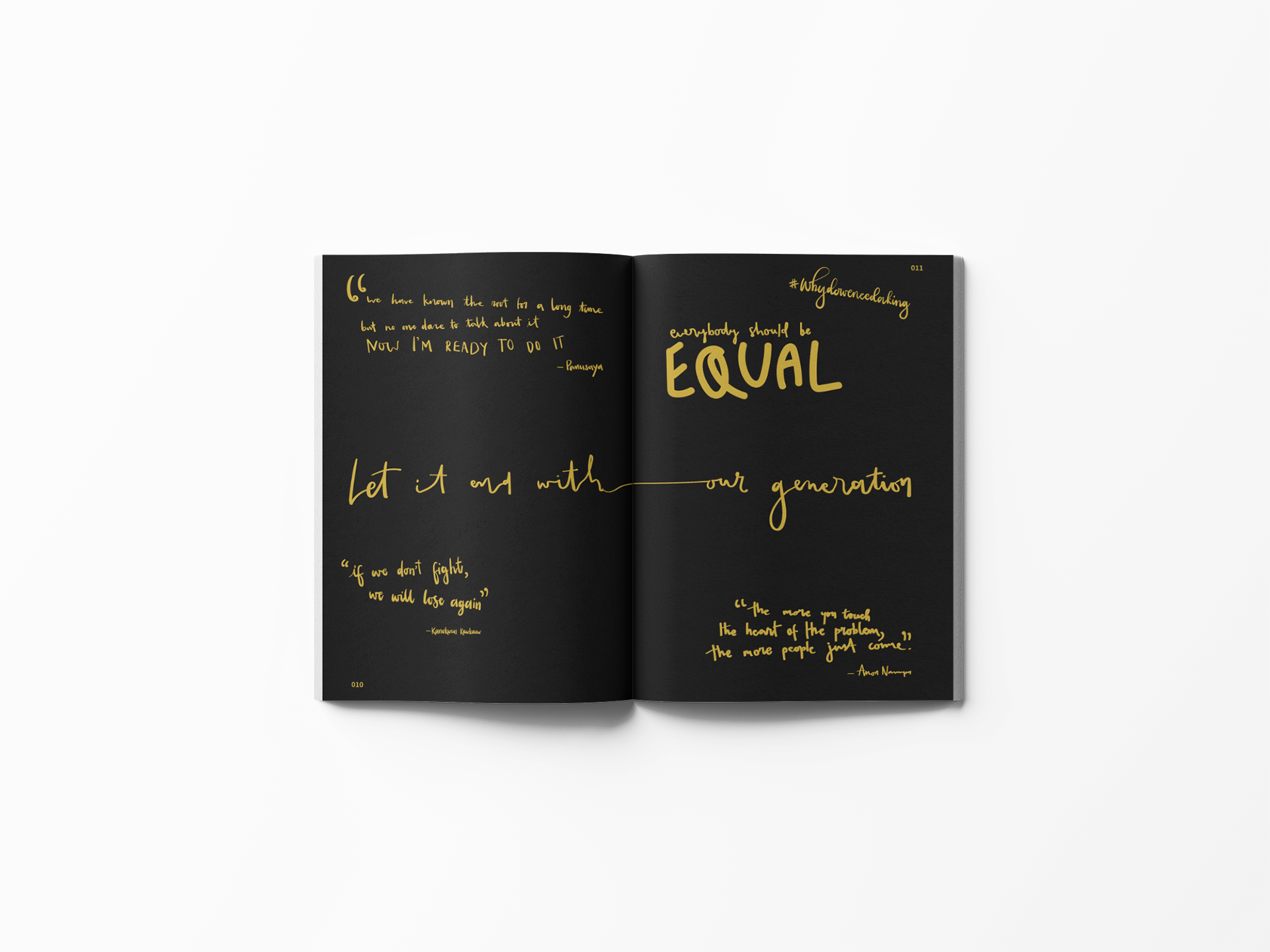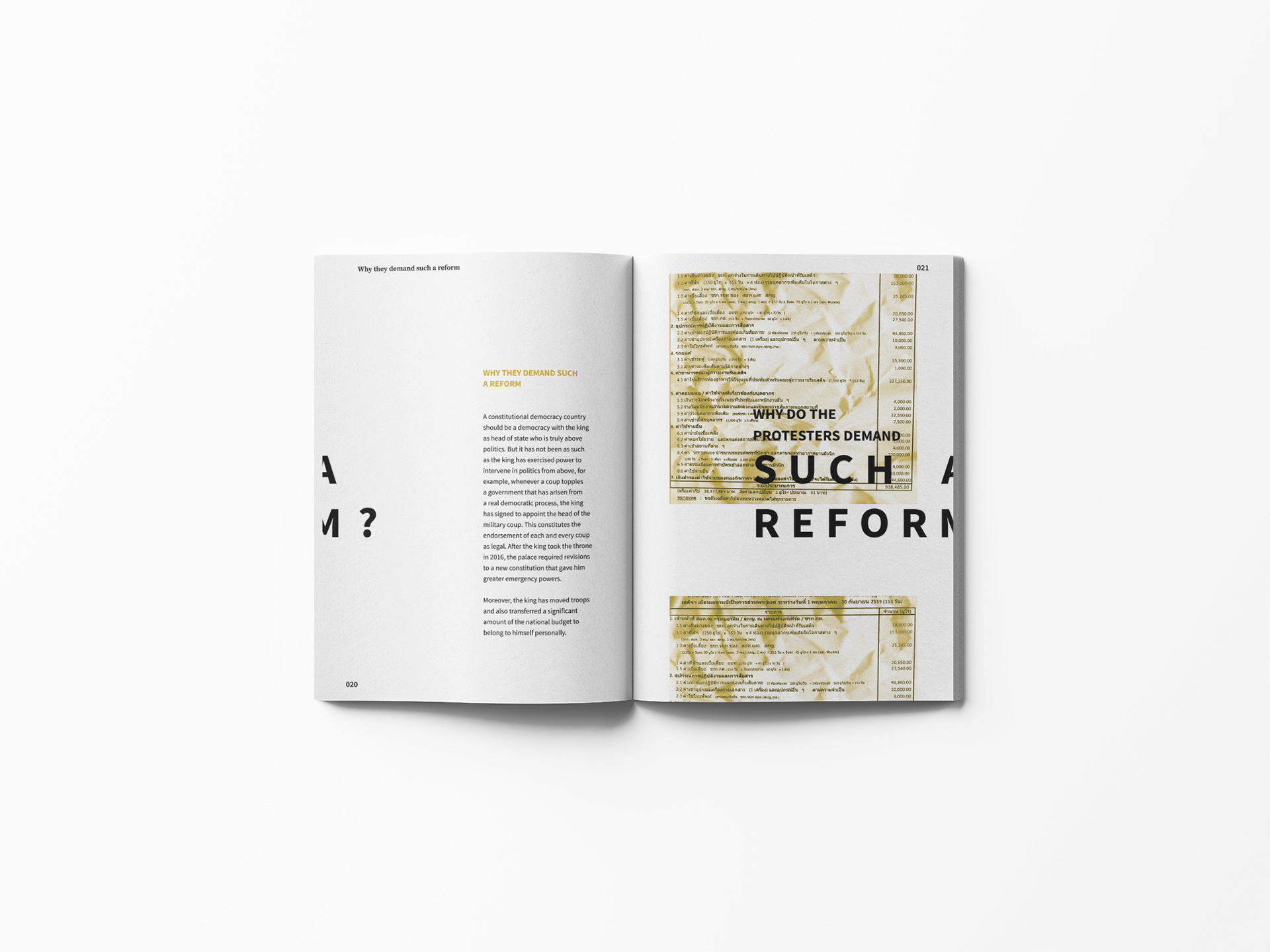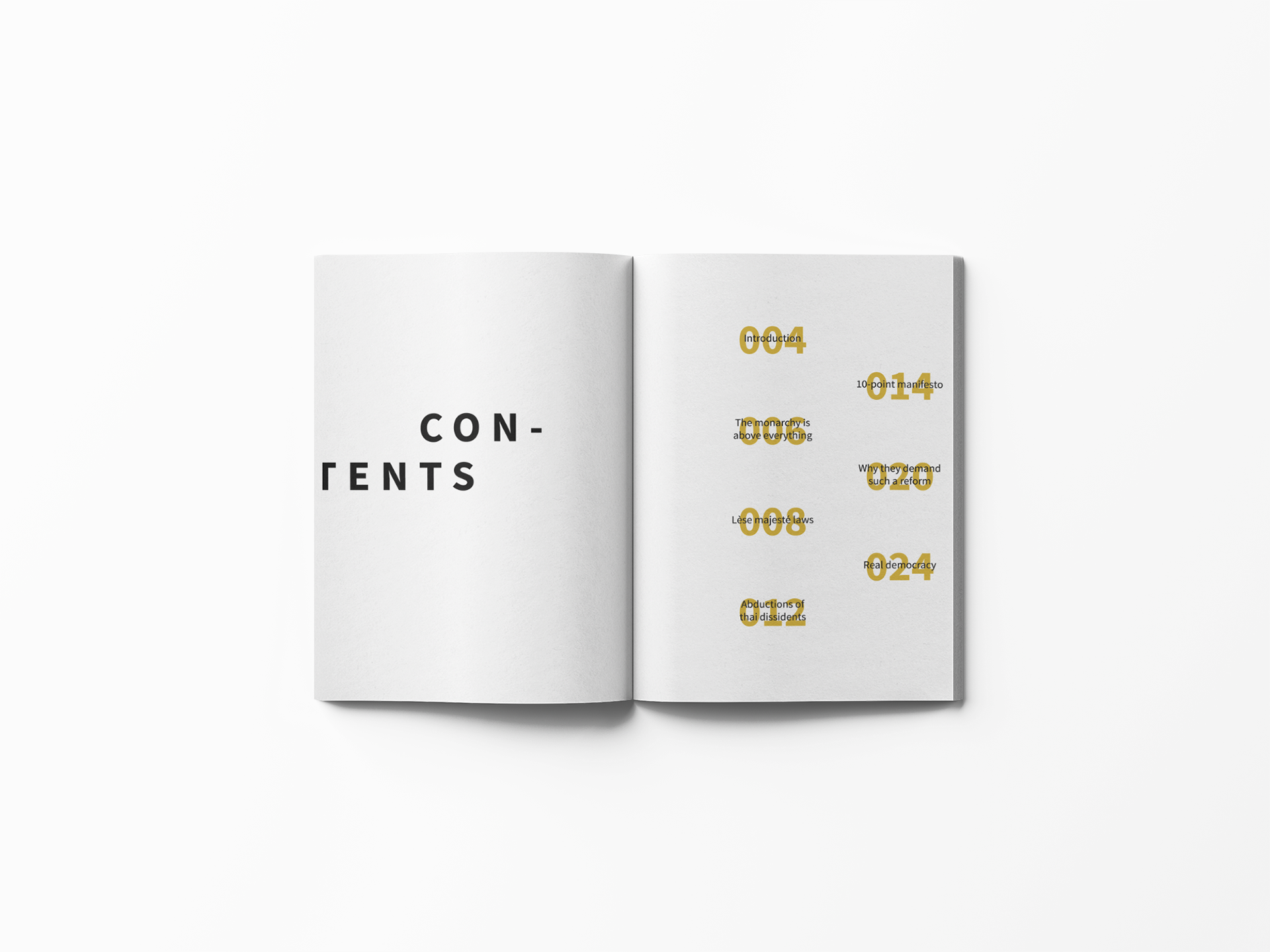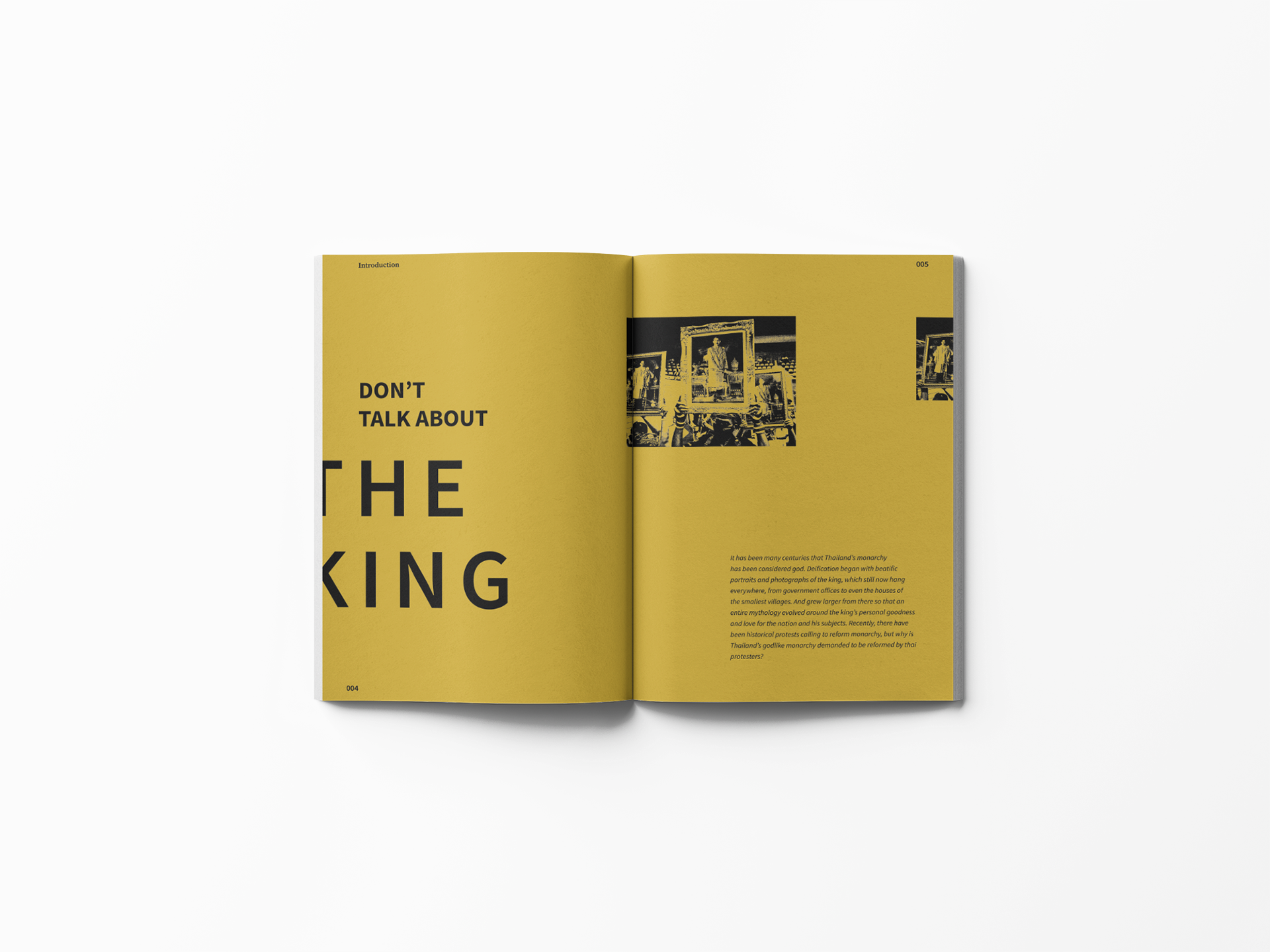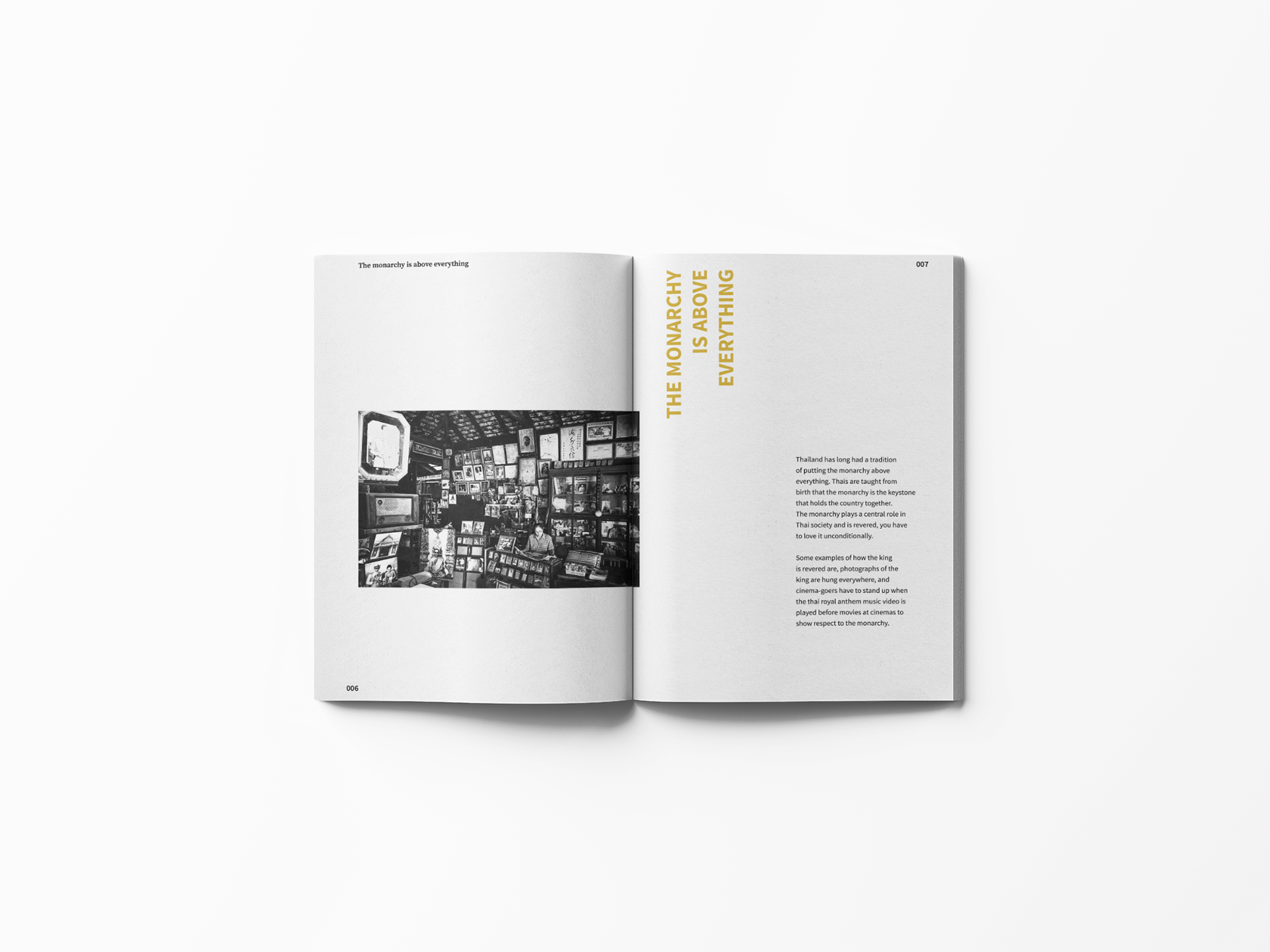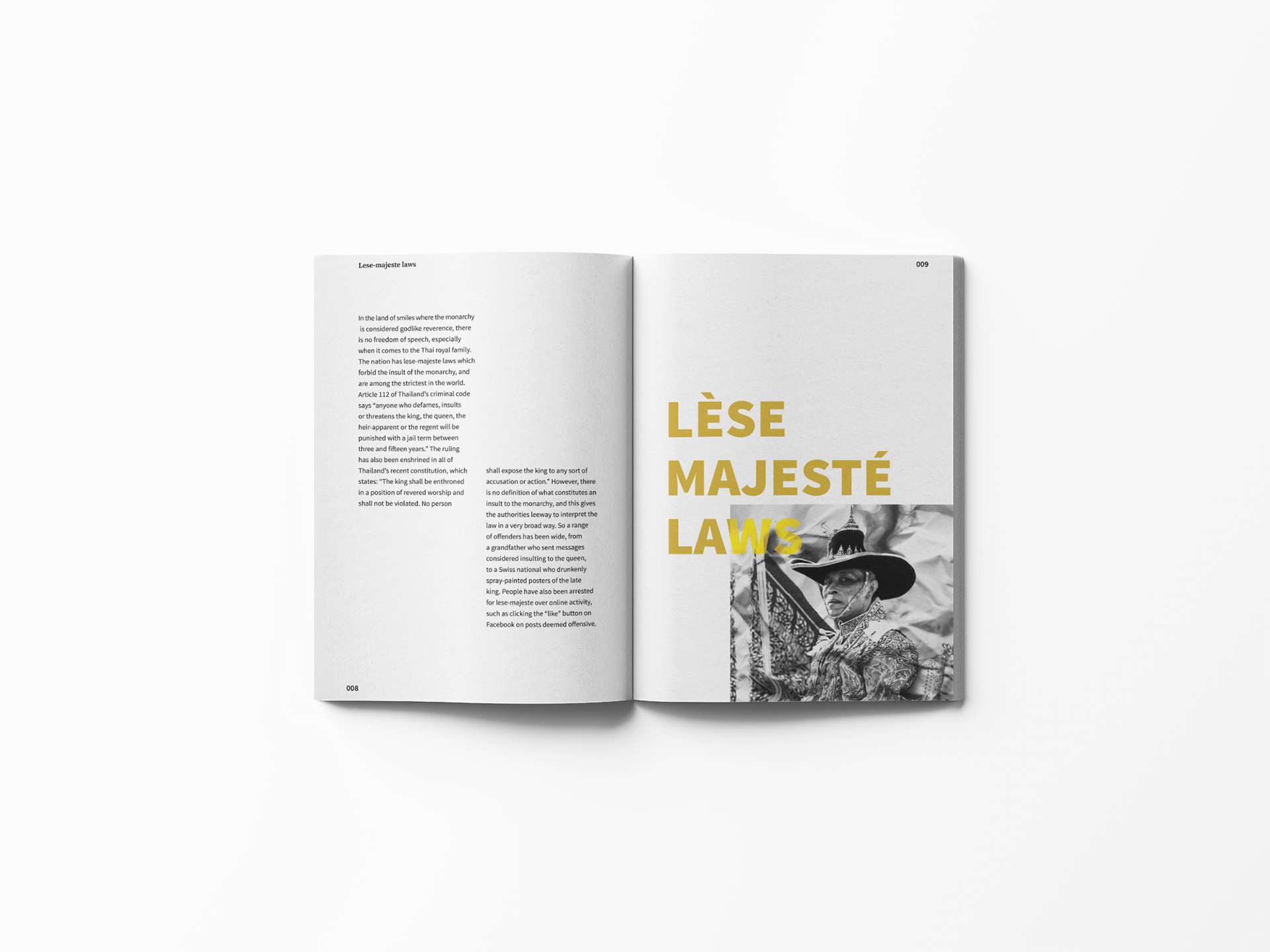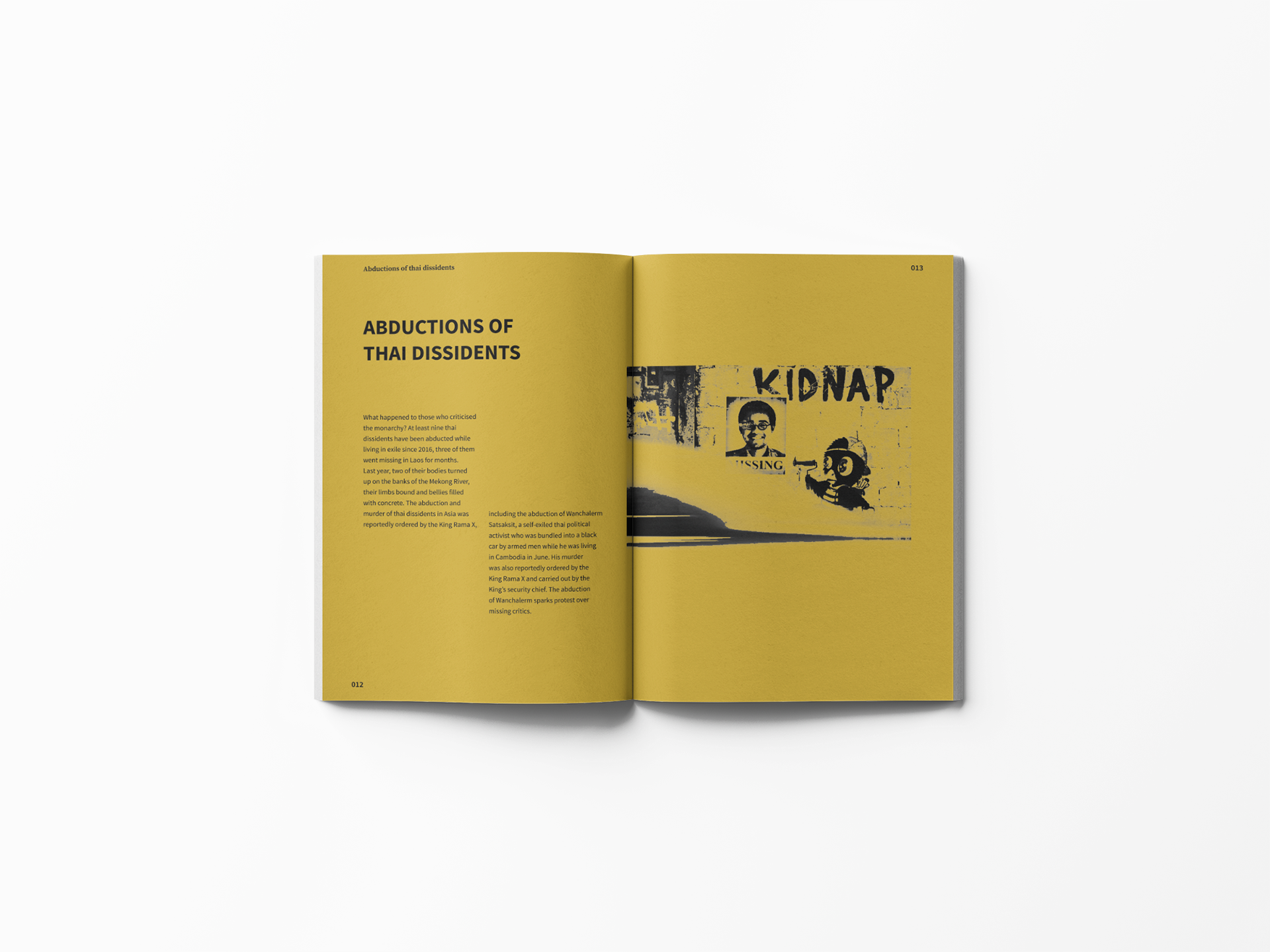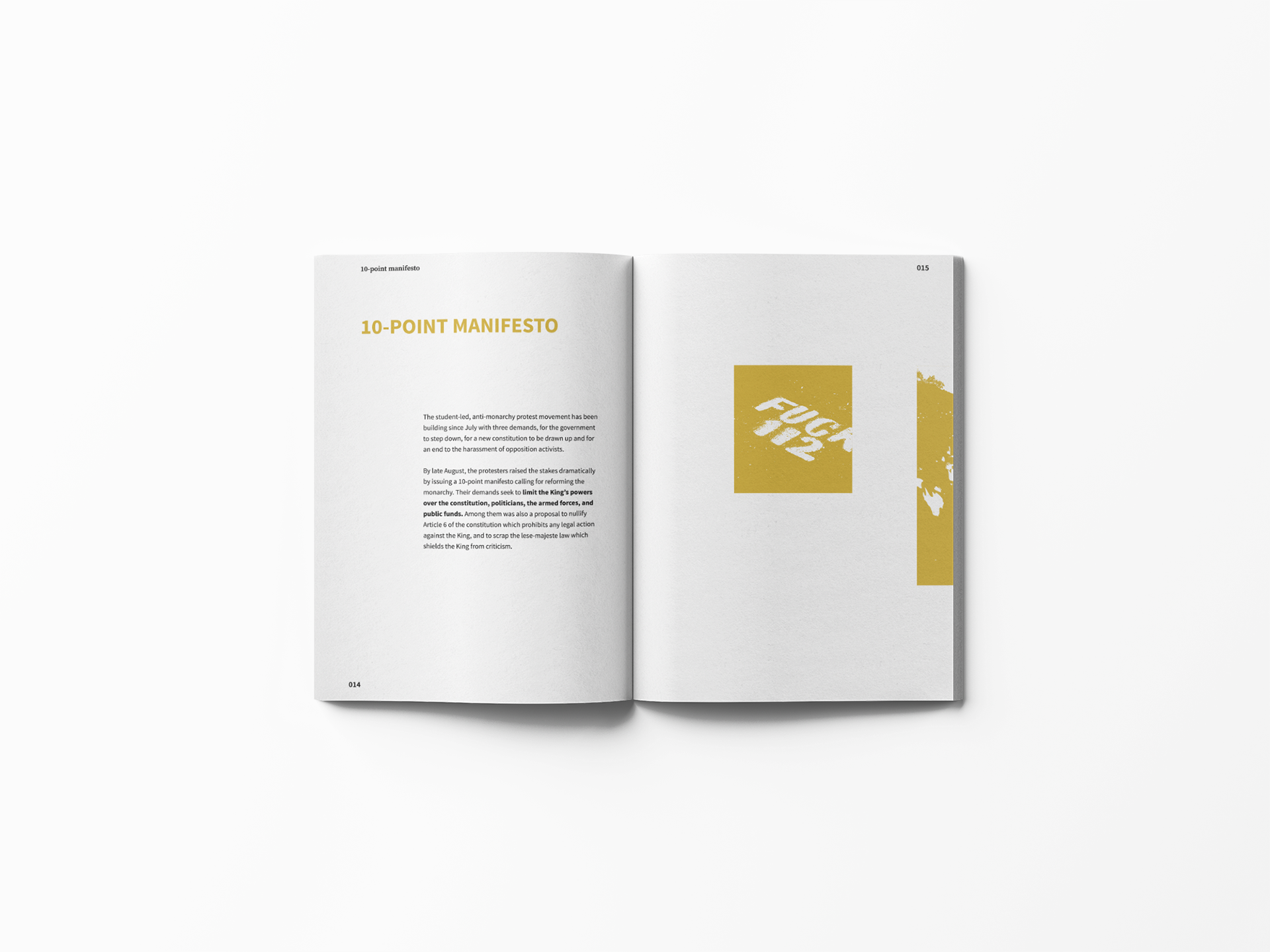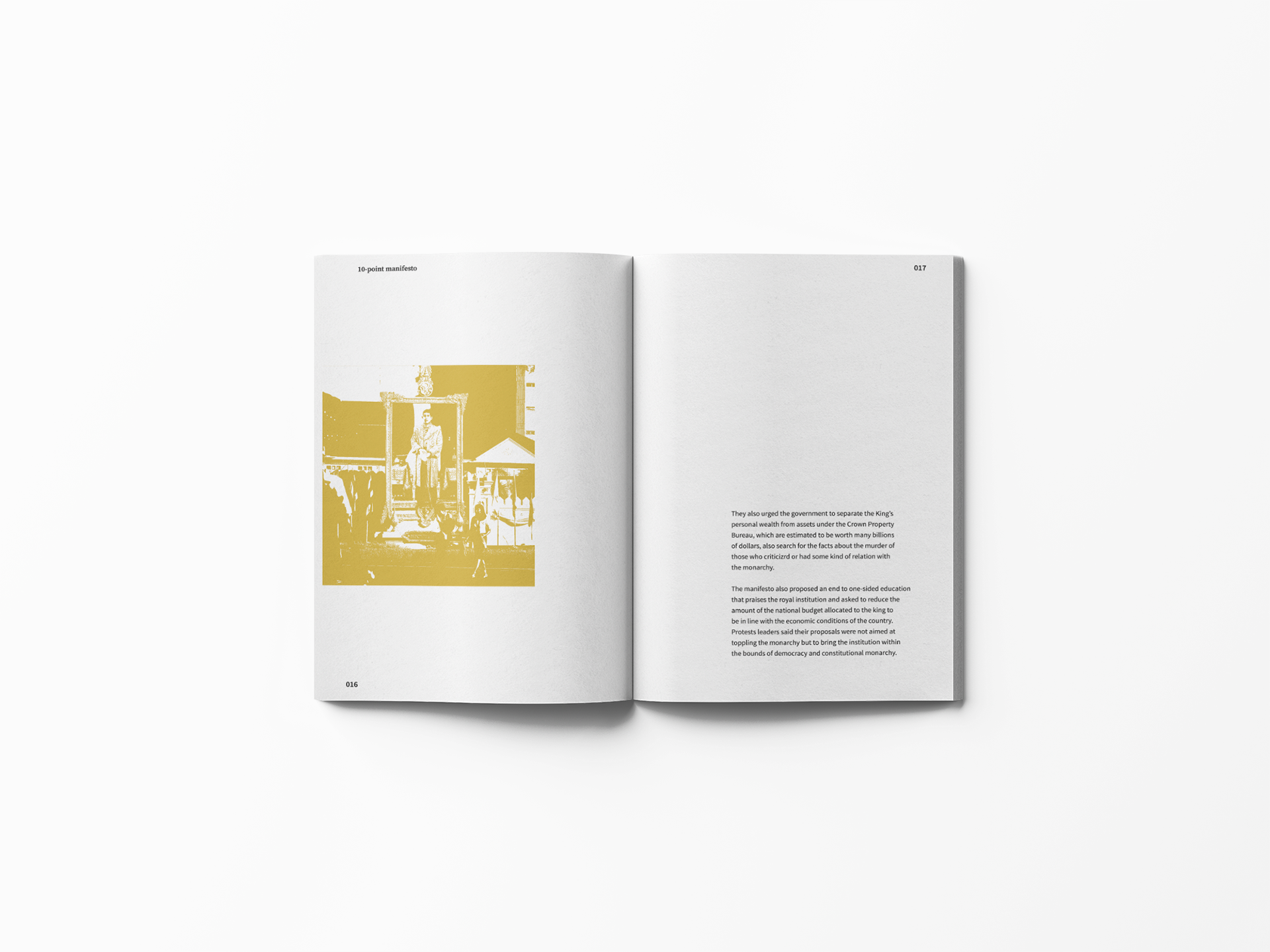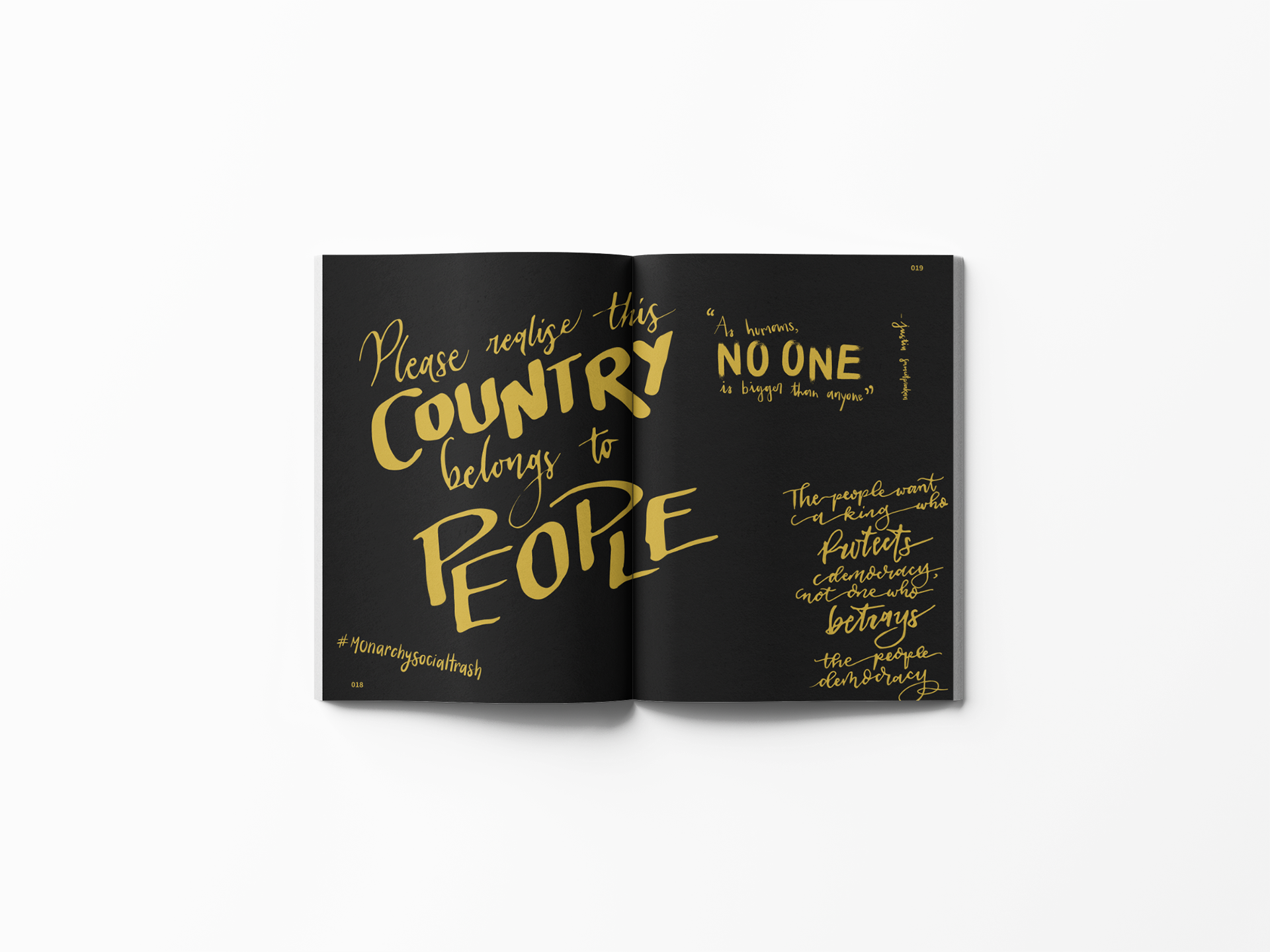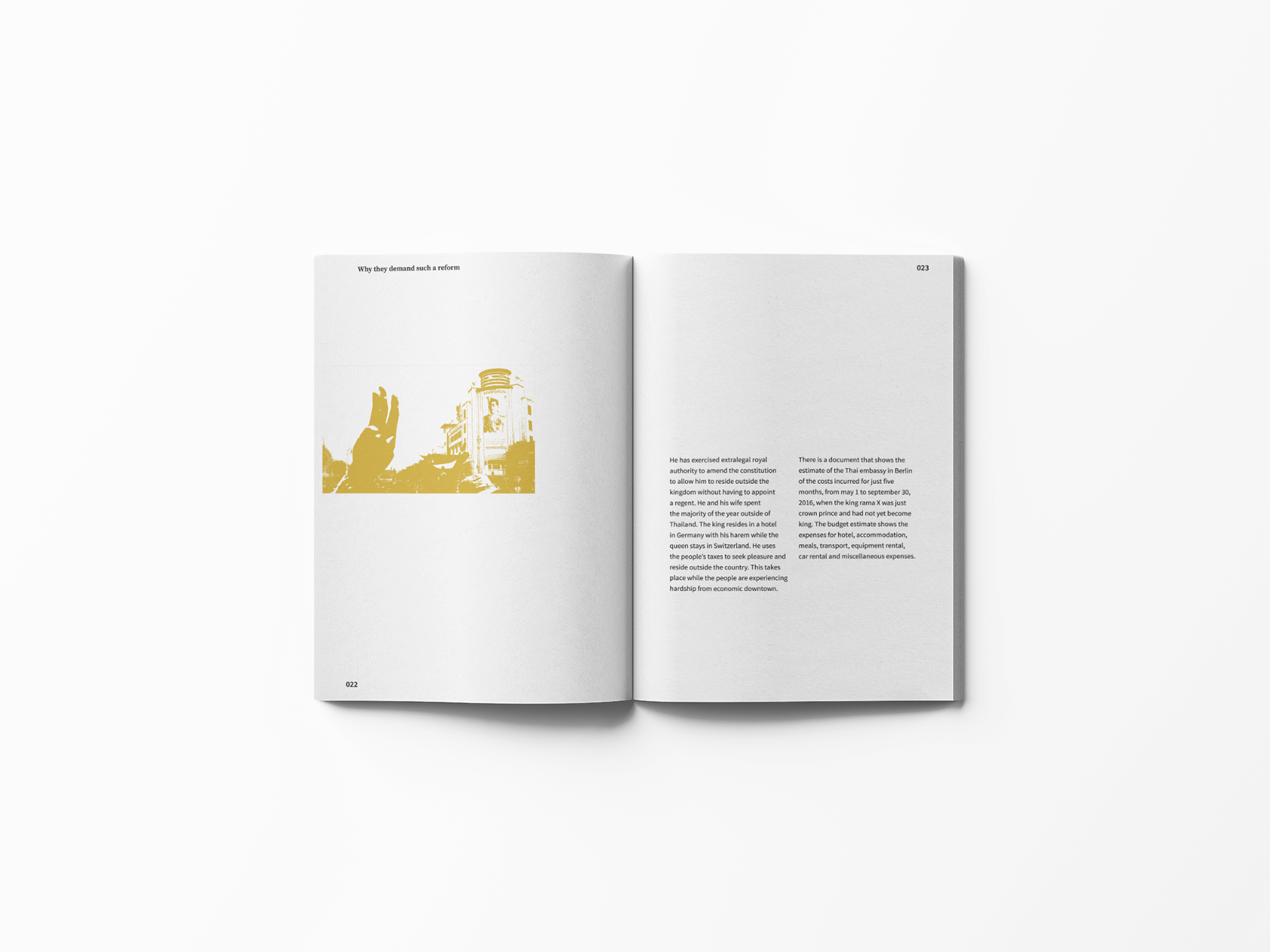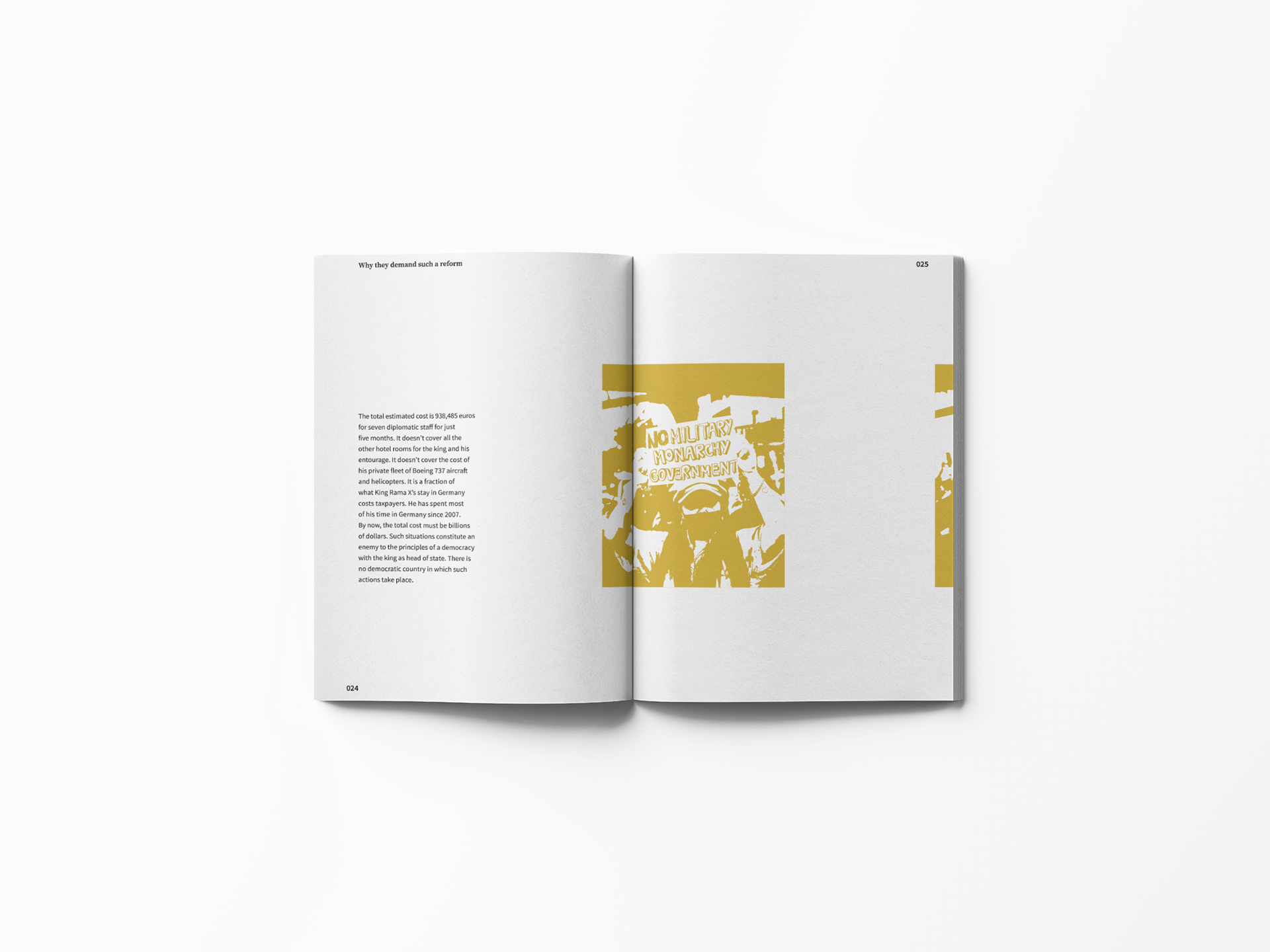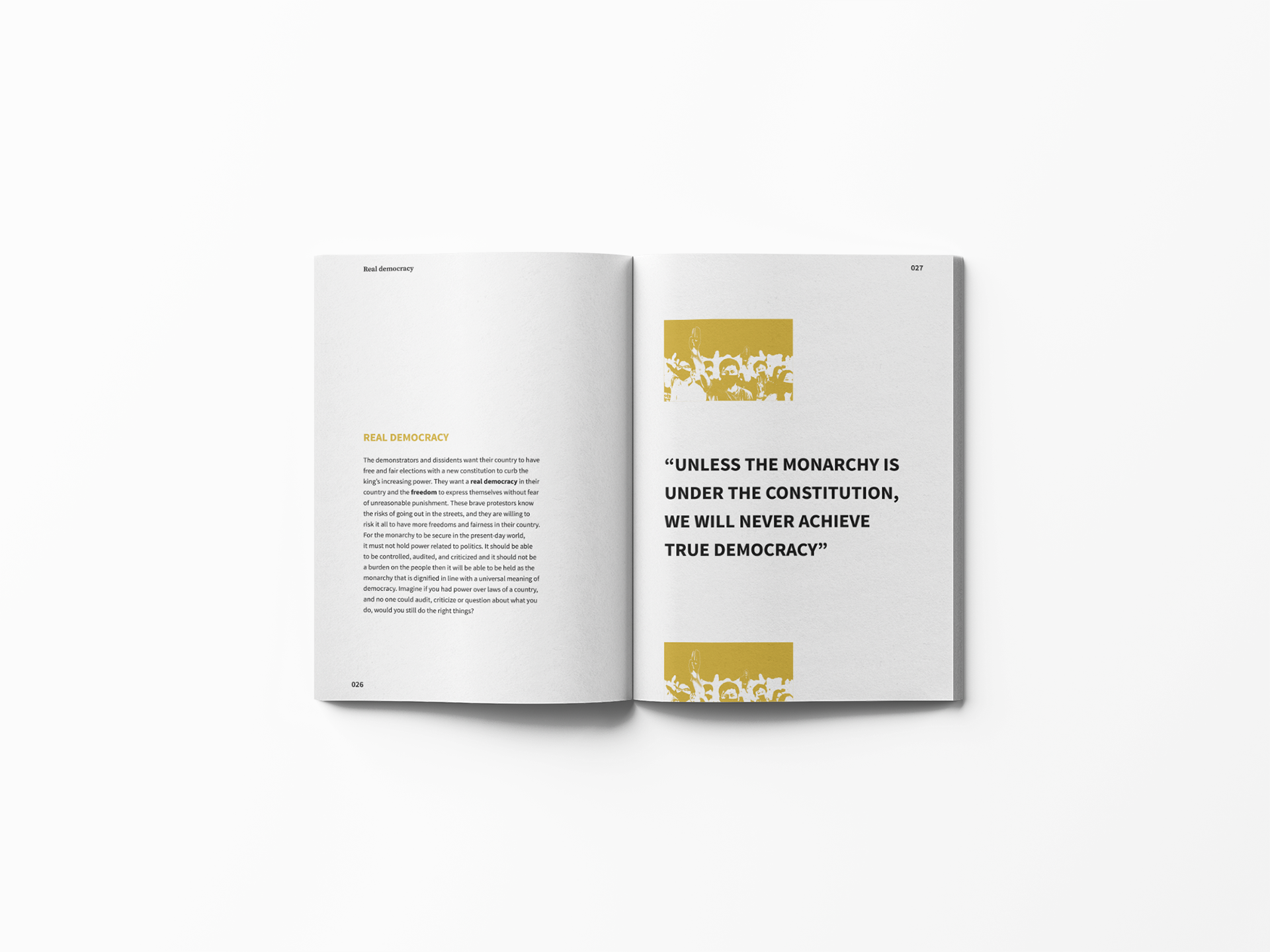 See the digital publication
Size: 140x210 mm
Academic assignment, Fall 2020
Advisor: Prof. Audrius Klimas
Printing: Spaudos Departmentas, Lithuania
Made at the graphic design department, Vilnius Academy of Arts