About





Don't Talk About The King (e-pub) is a digital publication about the protest in Thailand which have been ongoing since early 2020. Beginning first as demonstrations against the government of Prime Minister 

Prayut Chan-o-cha, it has since included the unprecedented demands for reform of the Thai monarchy. The aim of this project is to express the concept and show the aesthetic side of the protest through visual design elements in an electronic format. This e-publication was designed based on the physical publication which was done earlier, and also adding some useful functions e.g. link to twitter when clicking on a hashtag, having audio songs, and link to an article where the reader can find more information.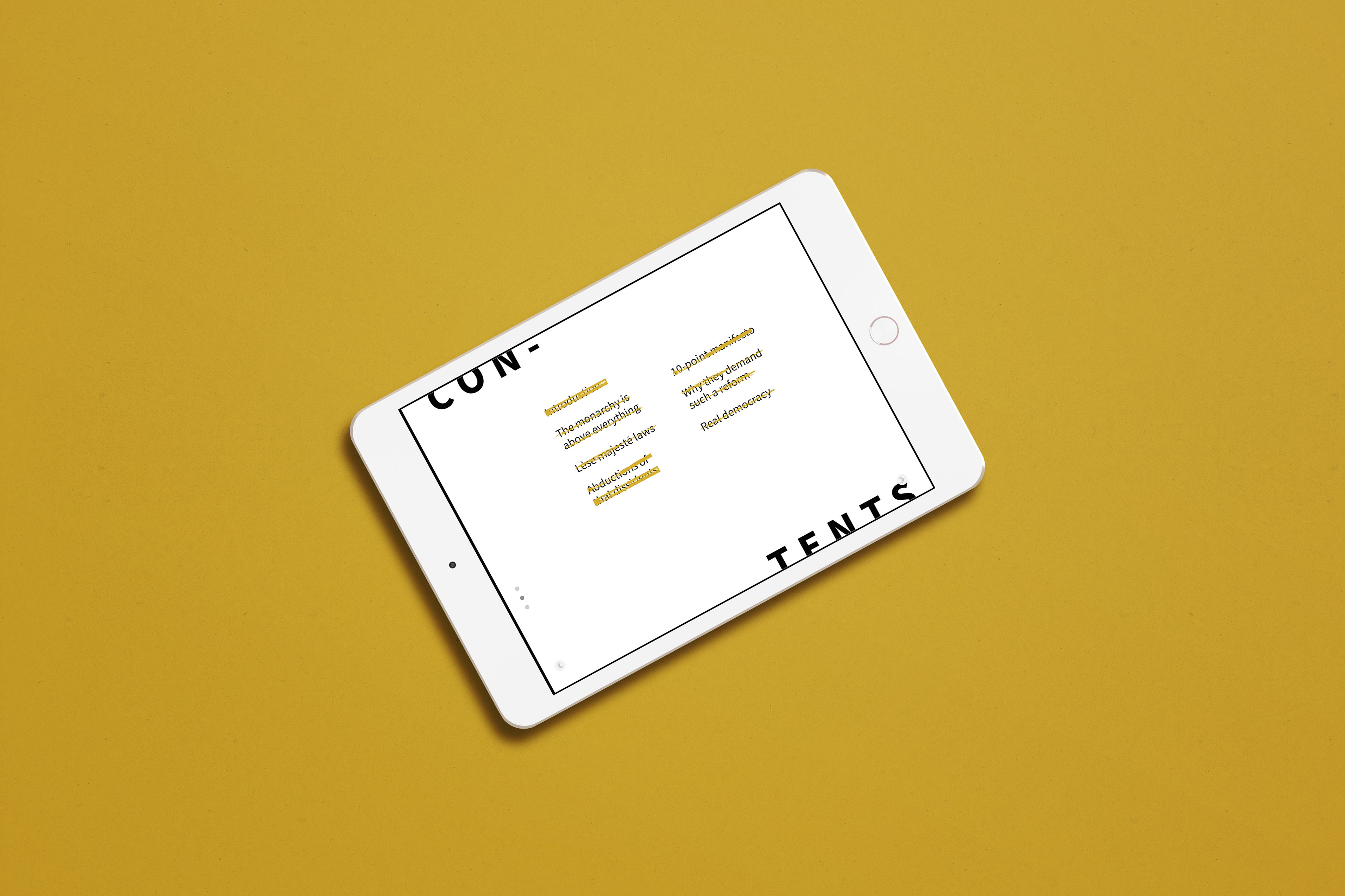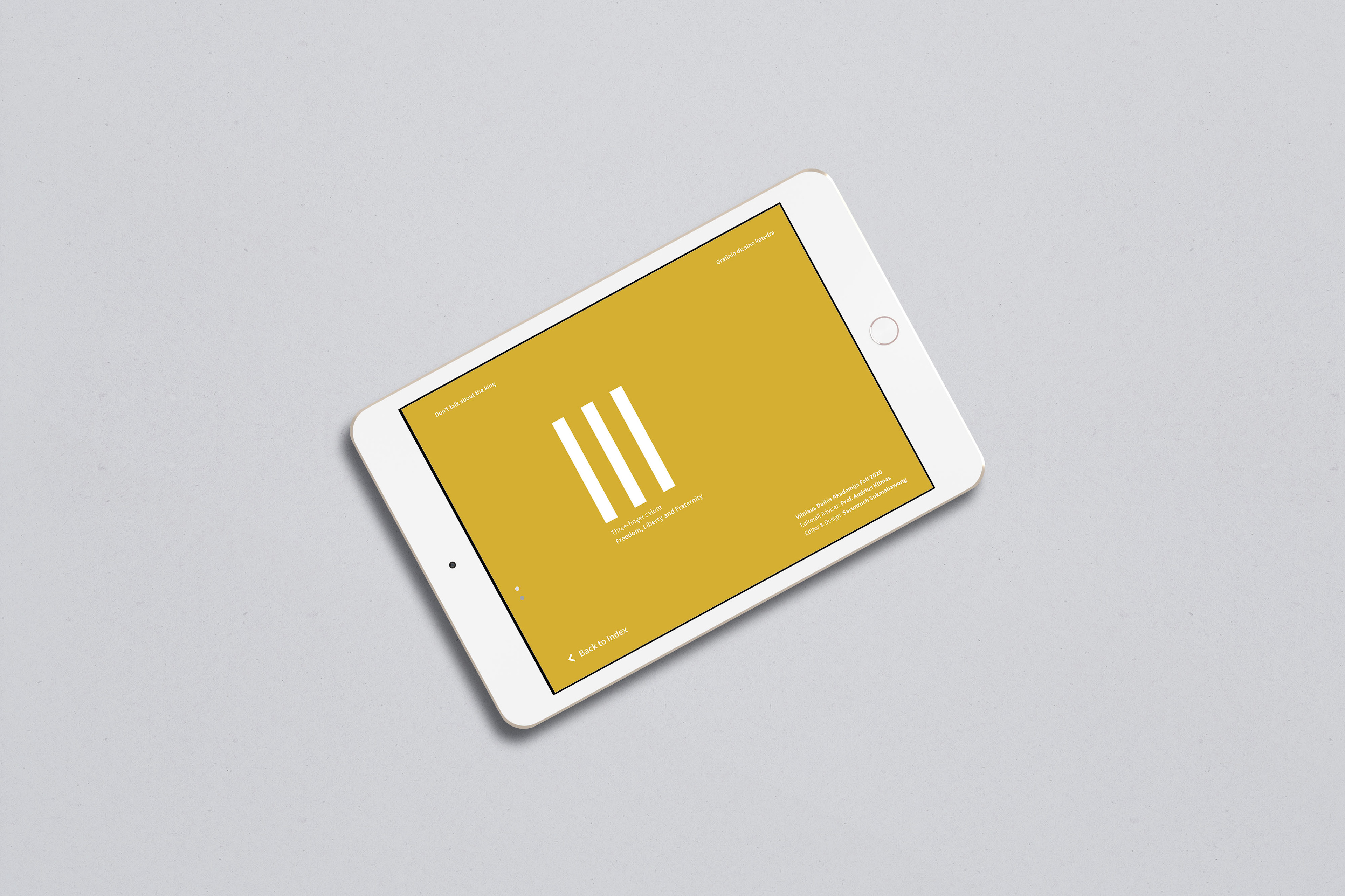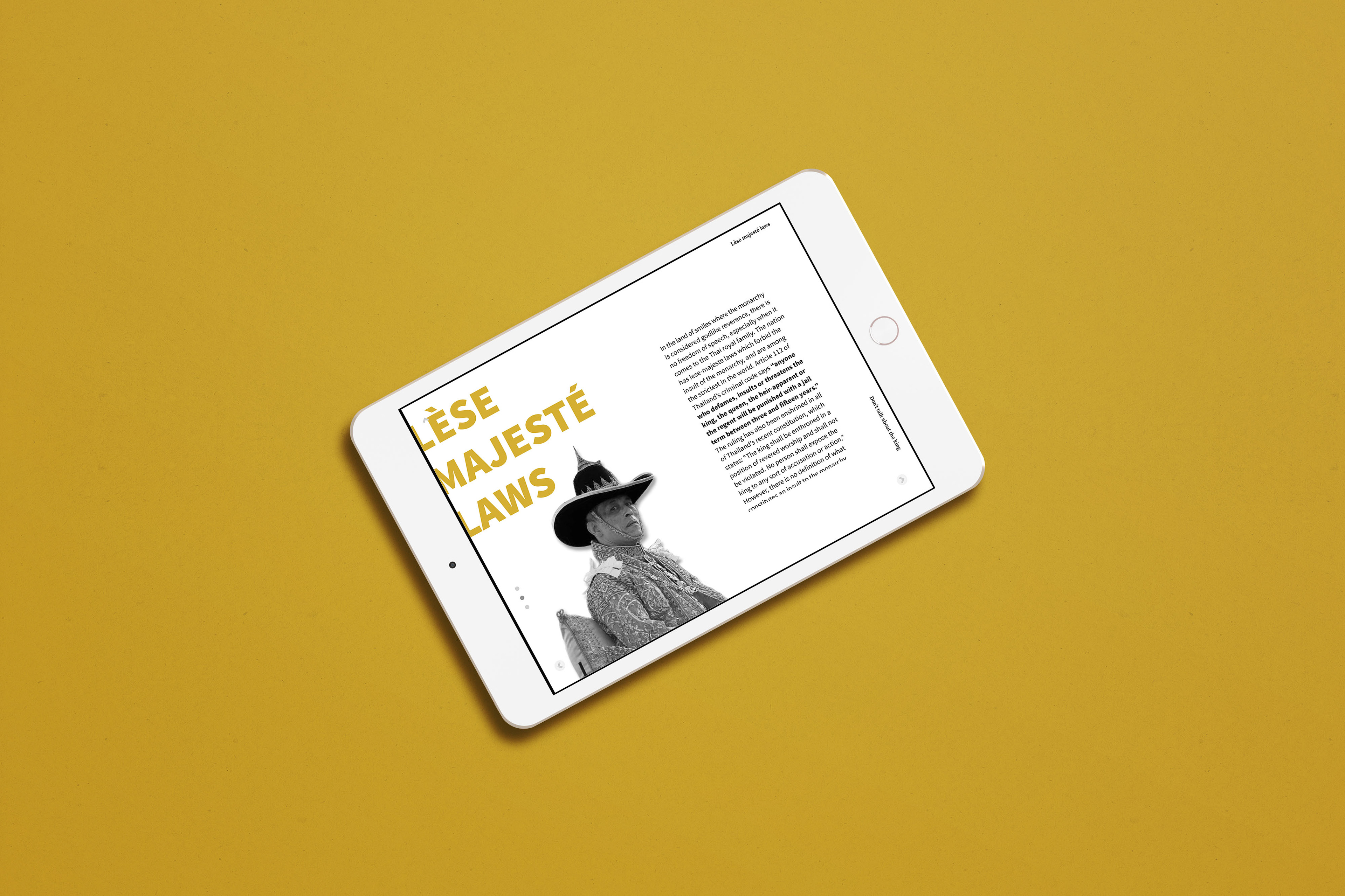 To make a connection between analog and digital version of the hidden page, I decided not to have the
'previous'
and
'next'
buttons on this page. By tapping the background, the reader will be taken to the previous page. It means when you are on this page, you can only go back to the previous one which gives the reader same feeling of finding the hidden page in the physical publication.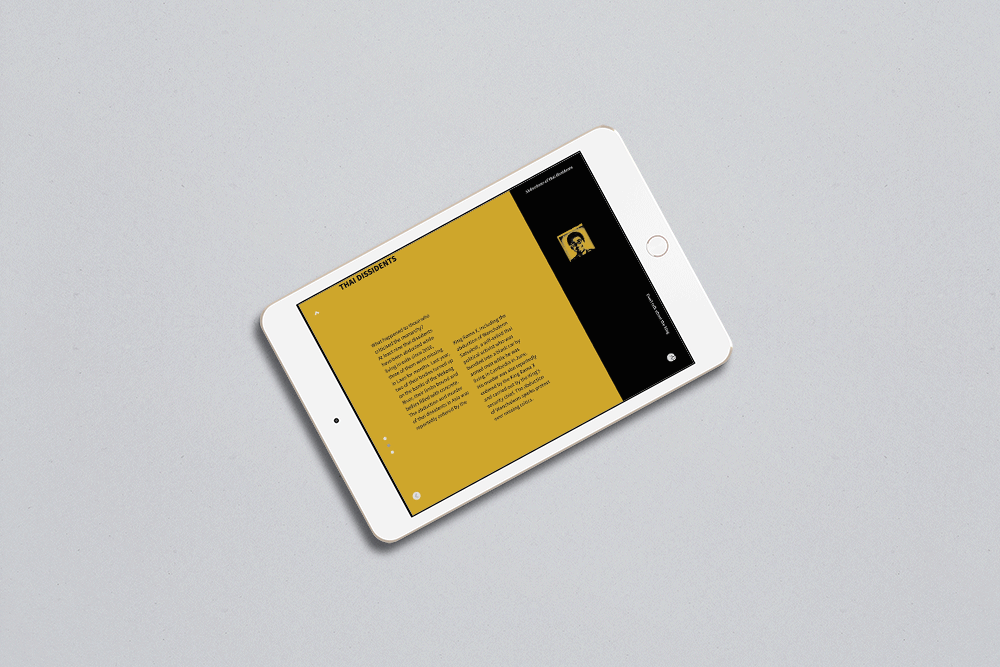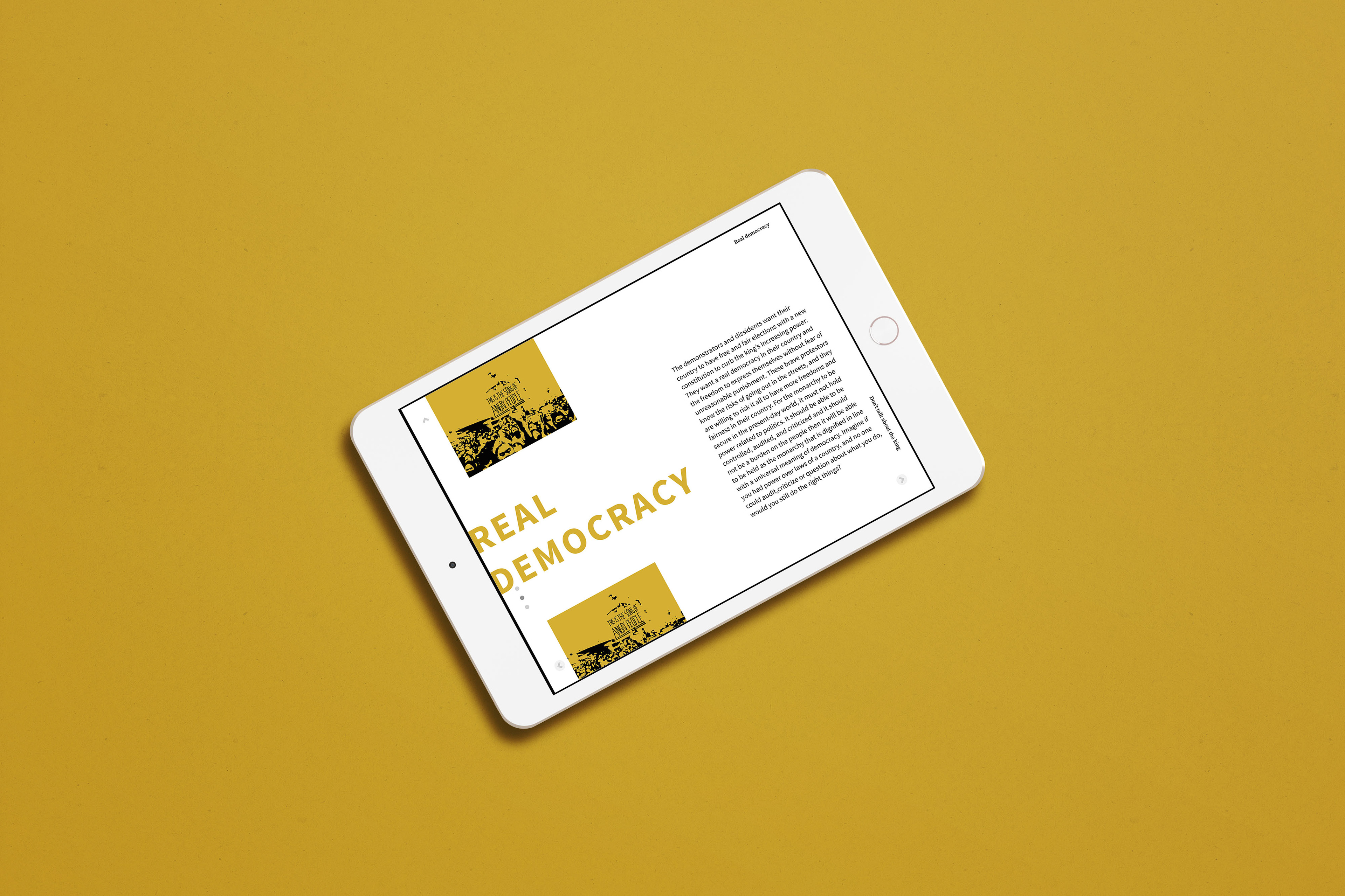 See the physical publication:
Academic assignment, Fall 2020
Advisor: Prof. Audrius Klimas
Made at the graphic design department, Vilnius Academy of Arts